Nestled in the heart of Pearland, Texas, you'll find a unique and inviting destination for women's fashion: a place that combines elegance and style with a commitment to offering a curated collection of dresses and clothing for fashion-conscious women. In this article, we invite you to explore a hidden gem in Pearland that caters to your fashion needs, a premier ladies' dress boutique and a top-tier fit clothing store in Pearland, TX.
A Fashion Oasis in Pearland
Jennibelle Boutique is more than just a store; it's an experience. From the moment you step inside, you're greeted with an atmosphere that blends sophistication with warmth. The boutique's tasteful decor creates a chic and cozy ambiance, enhancing your shopping journey and making it a pleasure to explore.
Diverse Dress Selection
One of the standout features of Jennibelle Boutique is its diverse selection. Whether you're in search of a chic cocktail dress, a trendy casual outfit, or a timeless gown for a special occasion, you'll find an array of options to suit your preferences. The selection is thoughtfully curated, ensuring that every woman can discover her ideal outfit, no matter her style or size.
Your Go-To Fit Clothing Store
Beyond being a ladies' dress boutique, this establishment has gained a reputation as a top-notch fit clothing store in Pearland. The commitment here is to provide clothing that not only looks stunning but also fits comfortably, flatters your unique body shape, and makes you feel confident in every outfit you wear.
Friendly and Knowledgeable Staff
The boutique's staff is dedicated to delivering exceptional customer service. They understand that finding the perfect dress or outfit can be a significant decision. With their expertise in fashion and sizing, they are ready to assist you every step of the way. Whether you need styling advice or require help with sizing, the knowledgeable and friendly team is always available to help you look and feel your best.
Affordable Luxury
What sets Jennibelle Boutique apart is its ability to offer high-quality clothing at accessible price points. Here, you don't have to break the bank to indulge in luxurious fashion. The commitment to affordability ensures that you can explore a wide range of options without compromising on style, quality, or your budget.
Exclusive Collections
One of the boutique's defining features is its dedication to offering exclusive and unique pieces. In contrast to larger chain stores, Jennibelle establishment carefully selects its inventory to ensure that your chosen dress or outfit is one-of-a-kind. Each visit guarantees the opportunity to discover something special and distinctive that speaks to your style.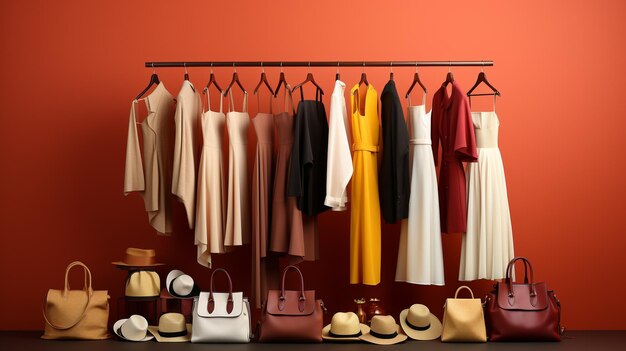 A Personalized Shopping Experience
At Pearland boutique, shopping transcends the mere act of browsing clothing racks. It becomes a personalized experience tailored to your individual style and needs. Whether you're shopping for a specific event or looking to refresh your wardrobe, the staff is poised to assist you in finding the perfect pieces that resonate with your personality and fashion sense.
Conclusion
When it comes to women's fashion in Pearland, this hidden gem is unparalleled. As Pearland's premier ladies' dress boutique and a distinguished fit clothing store, it has firmly established itself as a haven for fashion-savvy women in the region. Regardless of whether you're a local resident or a visitor, be sure to explore Jennibelle Boutique and experience the epitome of style and elegance.
In your quest for the perfect dress or fashionable clothing that fits you perfectly, remember that our best clothing boutique is your partner in fashion excellence. Discover the beauty of personalized fashion, where your style is celebrated, and your confidence is enhanced.